Are you looking for another way to cool down in this Texas heat? We've got the scoop! Ululani's Hawaiian Shave Ice now serves Round Rock at 4500 E Palm Valley Blvd Unit 116.

Founders David & Ululani Yamashiro started their Ululani's Hawaiian Shave Ice journey in LAHAINA, Maui, in December 2008 and have since grown to numerous locations. Ululani's is known for its fine shaved ice, tasty syrups made of pure cane sugar, and warm & friendly "ALOHA" spirit. In addition to shaved ice, their menu includes decadent ice cream and tasty toppings such as mochi bites and coconut shavings.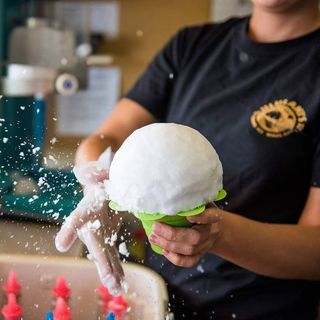 On Tuesday, August 8th, employees and all Lahaina residents lost their homes, schools, churches, and belongings in the horrific Maui wildfires. Click HERE to donate to the Ululani's Shave Ice Team Members.